We are all familiar with famous fonts such as Times New Roman and Arial but these are copyright fonts and you may not have permission to use them.
This is why we have sorted through some Google equivalents so that you can enjoy the style and atmosphere of the famous fonts directly from within your Cwicly installation.
A quick word on Serifs and Sans Serifs
Serifs have strokes (serifs) coming off their letterforms and Sans Serifs do not and give a smoother all over effect.
Serifs stand for history, reliability and elegance.
Sans serifs are less complicated, more modern and often more legible.
In the end, the choice is up to you. And you have lots to choose from.
1. Times New Roman (serif)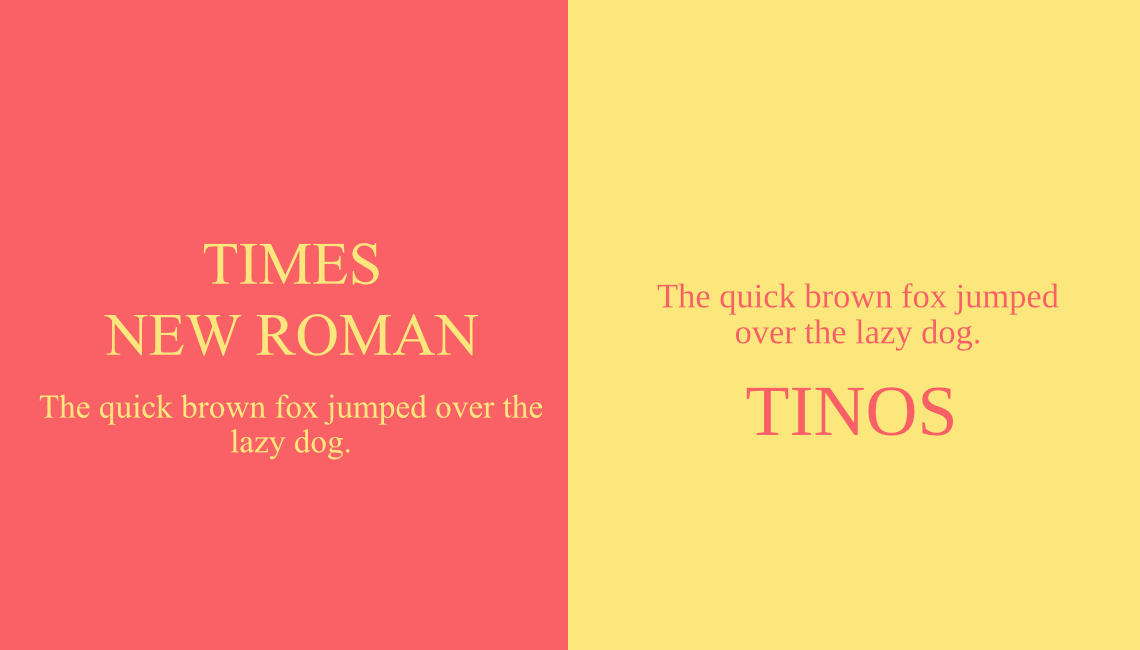 Inspired by Italian 16th century fonts, and developed from the original typeface used by The Times. Updated in the UK in 1931 to give a more solid and less "spindly" look, hence the "new" which is now not so new.
Was at one time the standard computer font.
Google: Tinos 
Designed as an innovative, refreshing metric compatible design.

2. Calibri (sans)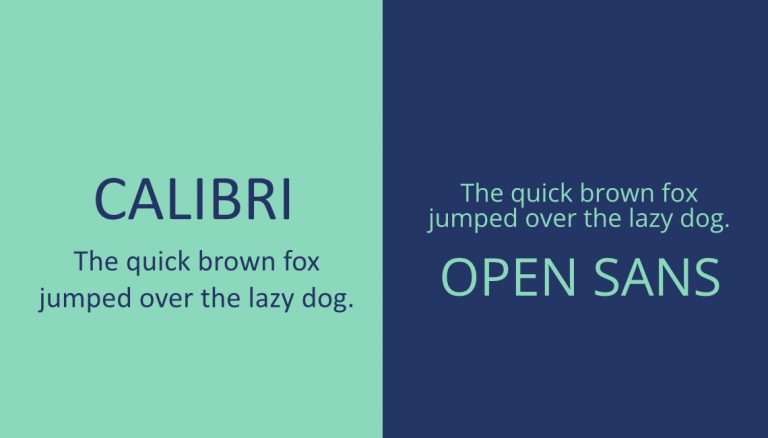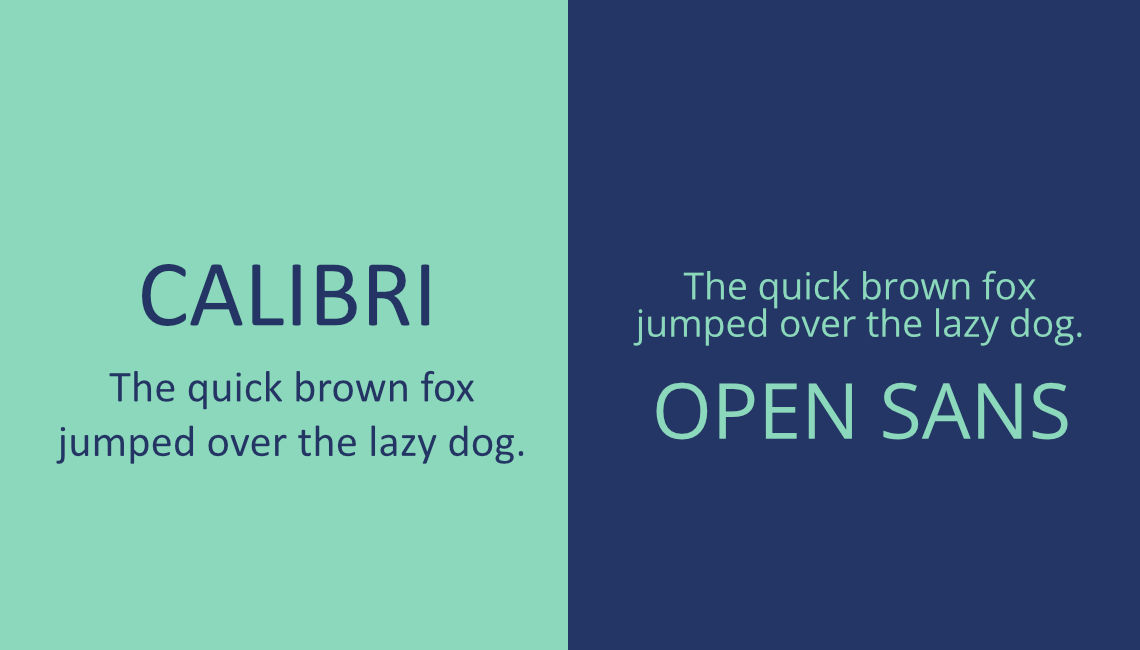 A relative newcomer in the world of fonts, Calibri was developed in the early 2000s.
Shot to fame in 2007 when Microsoft chose it for all its default programmes.
Not surprising as it is a modern, simple, warm and neutral staple with subtle roundings on stems and corners.
Google: Open Sans
Easy to read, friendly and neutral, Open Sans works well for print, web, and mobile interfaces.
3. Arial (sans)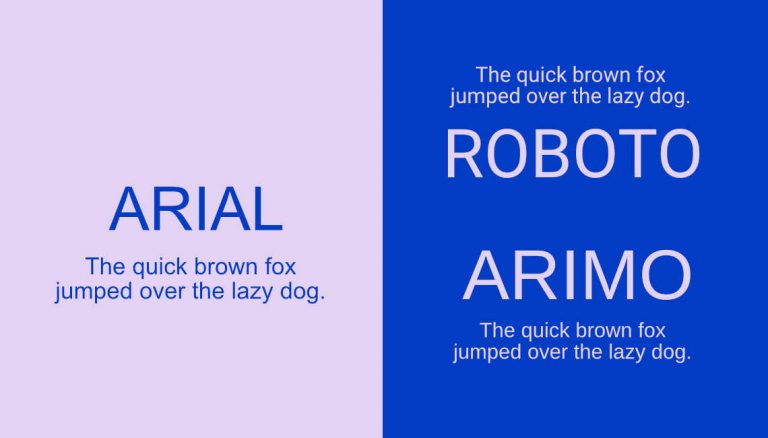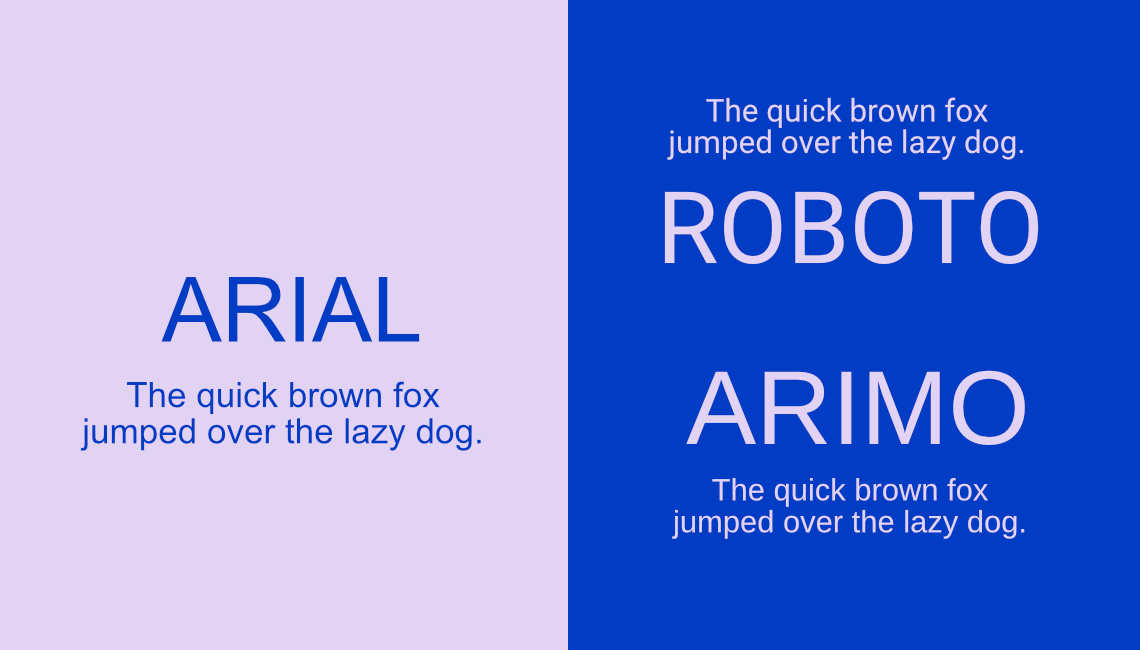 Tried and tested and with the added nostalgia of being the typeface for the first digital games, Arial was designed in 1982 for the consumer electronics industry. 
The most popular go-to digital sans-serif font for many years.
Google: Roboto
A great substitute for Arial. Versatile, professional and easy to read. Metrically a little more condensed than Arial.
4. Garamond (serif)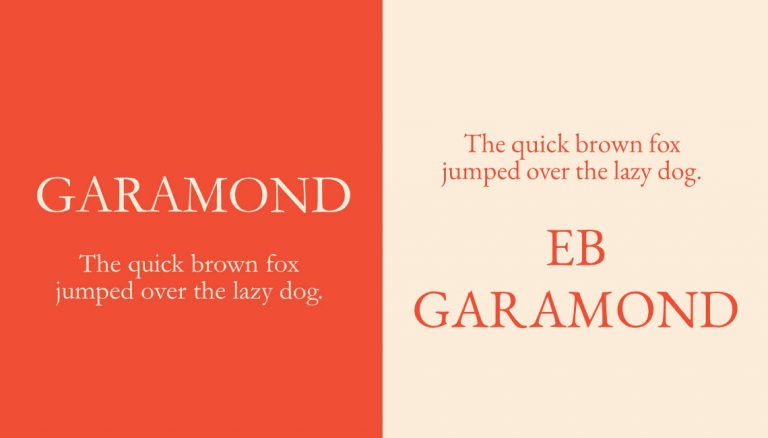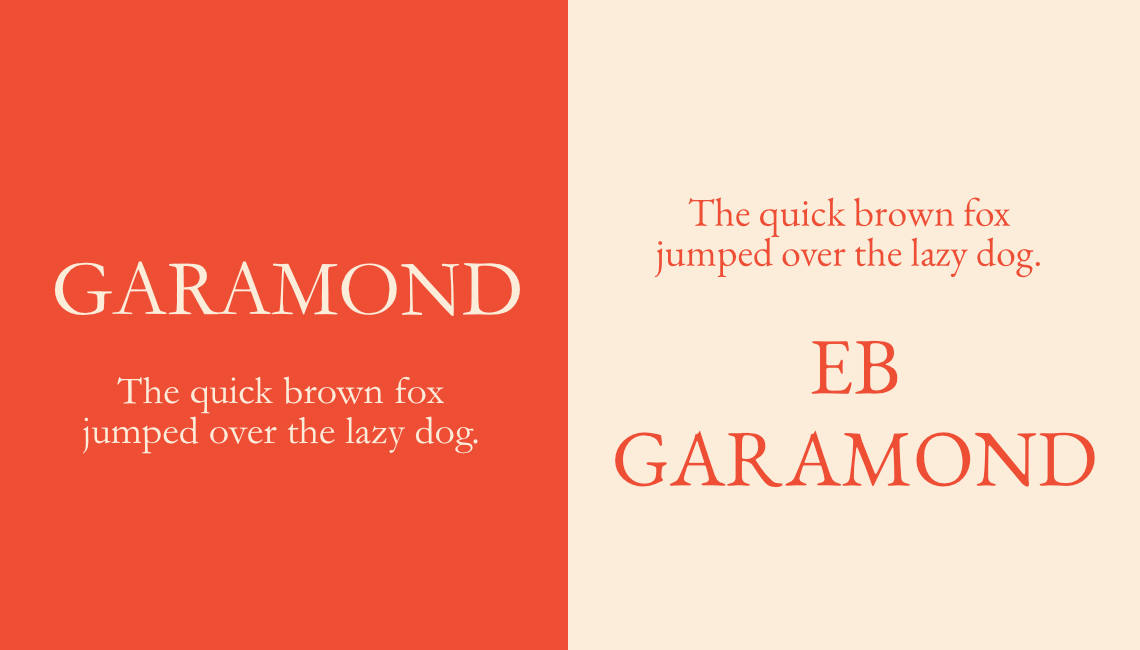 Named after the 16th century engraver Claude Garamond, a classic book font and one of the oldest fonts still in regular use.
Retains an elegant, almost hand-written look.
Google: EB Garamond
A classical version of Garamond.
5. Bodoni (serif)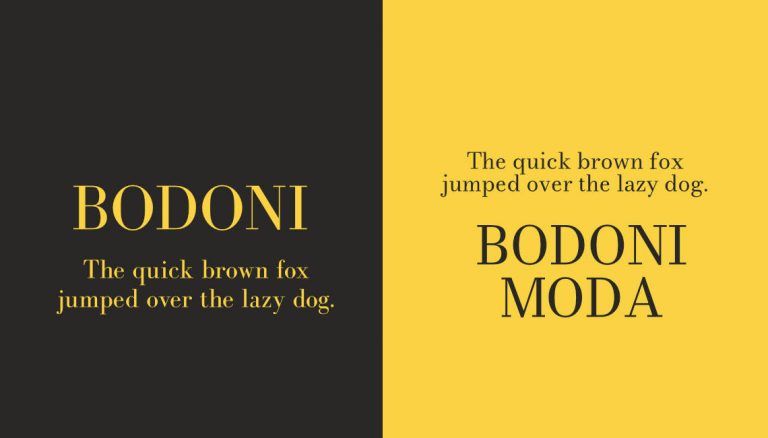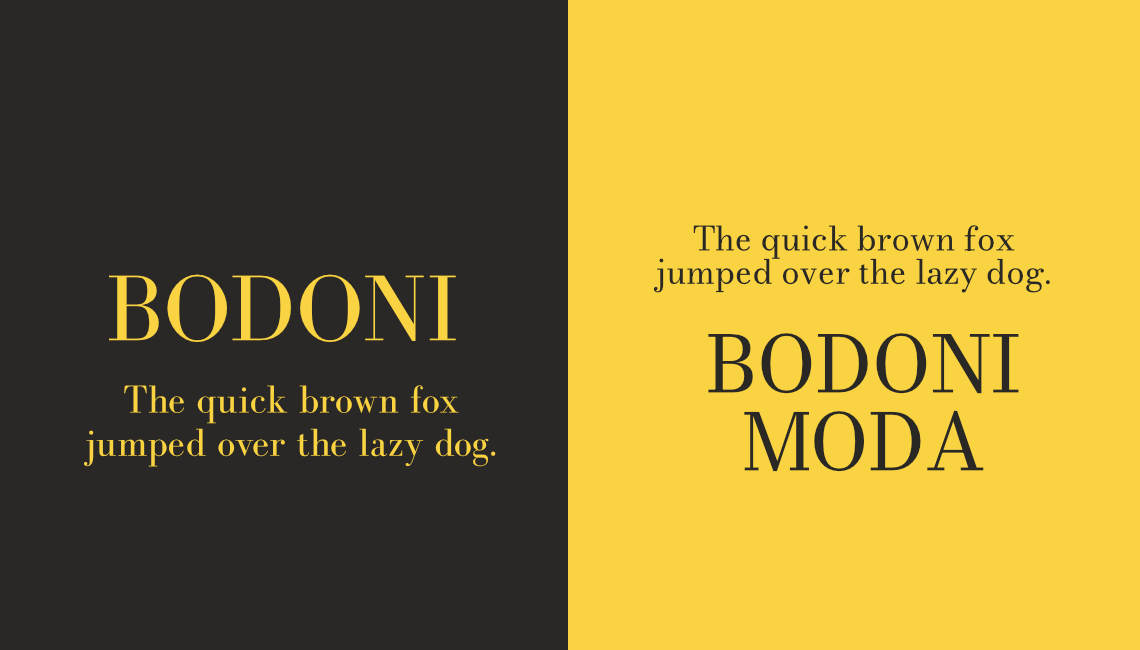 Extreme contrast between thick and thin strokes takes us back to a different era of typefaces. Designed by Giambattista Bodoni in the late 1700s.
Sophisticated and not designed with digital displays in mind!
Google: Bodoni Moda
With the Bodoni heritage in mind, Bodoni Moda was crafted for the digital age.
6. Papyrus (sans)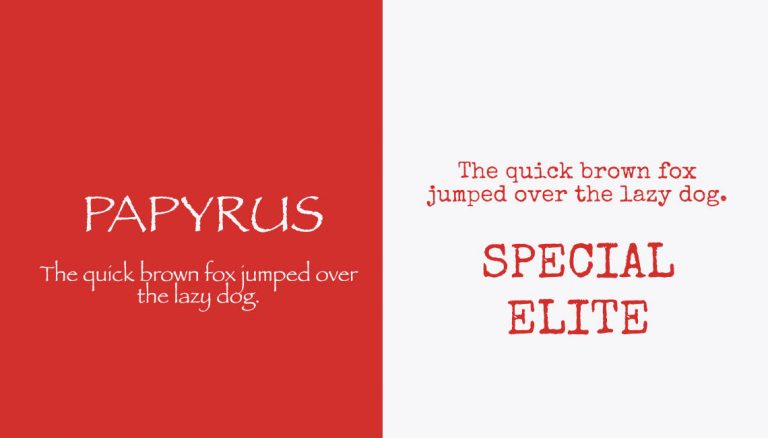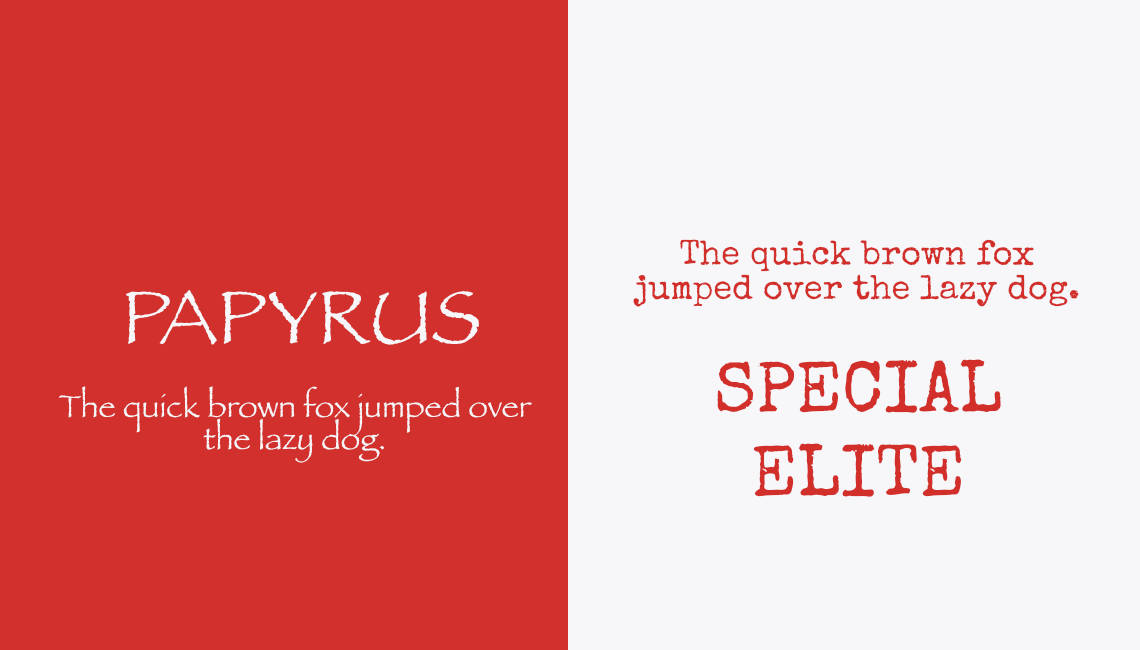 Invented in 1982 by graphic designer Chris Costello, he tried to imagine what English letters would have looked like on 2,000 year old Egyptian papyrus. 
An unusual, distinctive and controversial font (textured, decorative) Accused of being a bit kitschy and cheap. Use with moderation.
Google: Special Elite
With its inked up grunge look and old school flavour, might be a possible substitute for Papyrus to give a that organic feel.
7. Gill Sans (sans)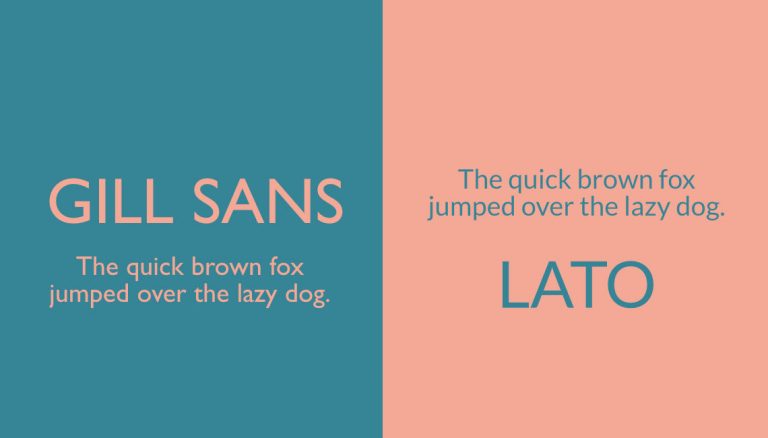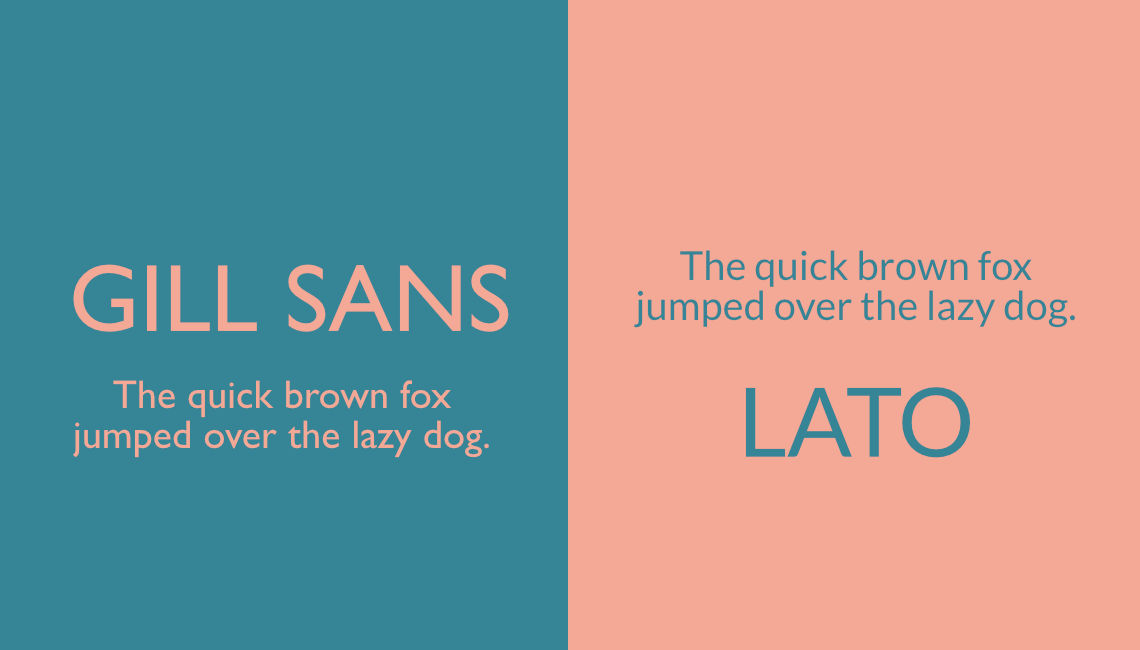 Made legendary by Penguin Books and British design. Created by Eric Gill in 1916, and inspired by  the signs on the London Underground.
Stylish, easy to read, simple but sophisticated.
Google: Lato
A humanist sans-serif typeface released in 2015, "Lato" being Polish for "summer". 
Lato is used on more than 9.6 million websites, and is the third most served font on Google Fonts, with over one billion views per day.
8. Baskerville (Serif)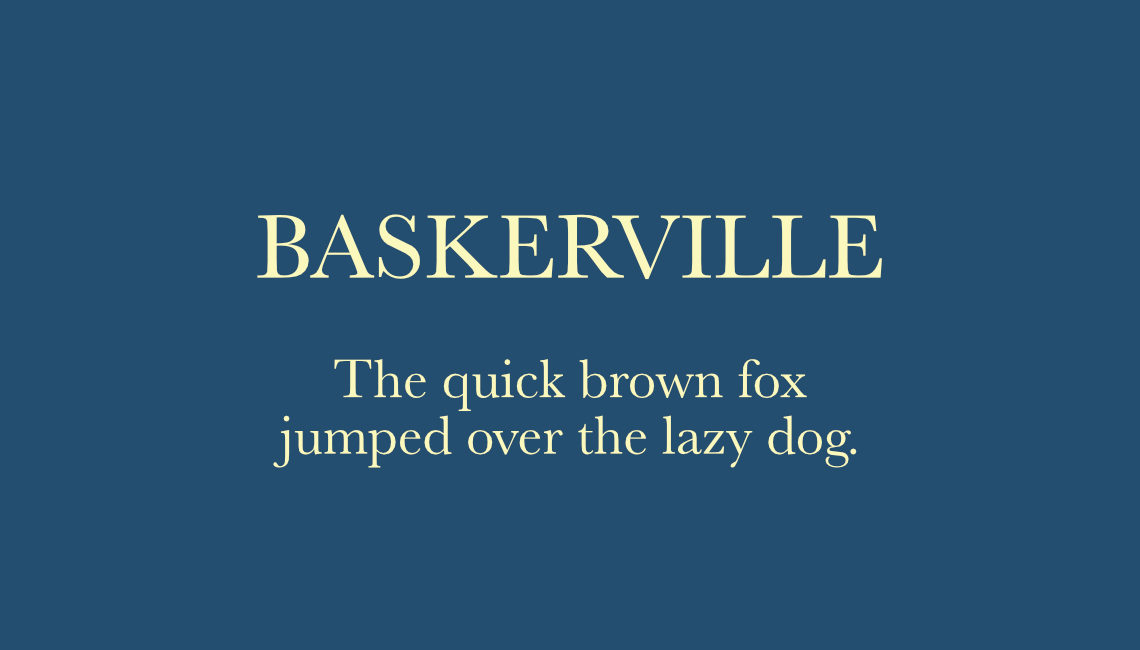 A serif typeface designed in the 1750s by John Baskerville. Influenced Bodoni with its contrast between thick and thin strokes.
Has a distinctive verticality with crisp edges, high contrast and generous proportions. A transitional typeface  between classical and high contrast modern fonts.
Google: Baskerville
9. Helvetica (sans)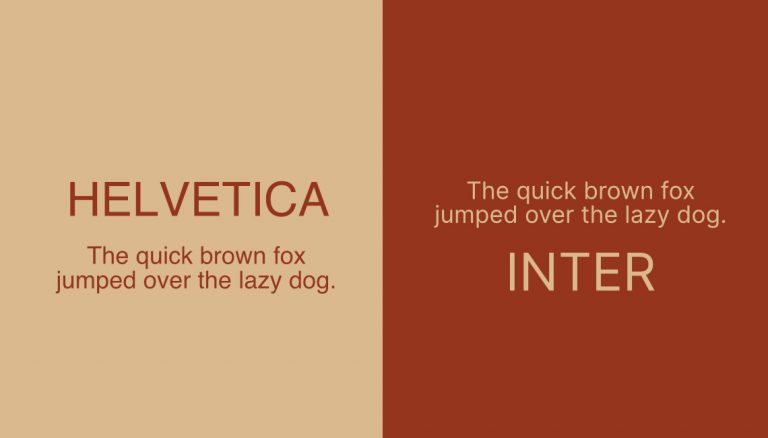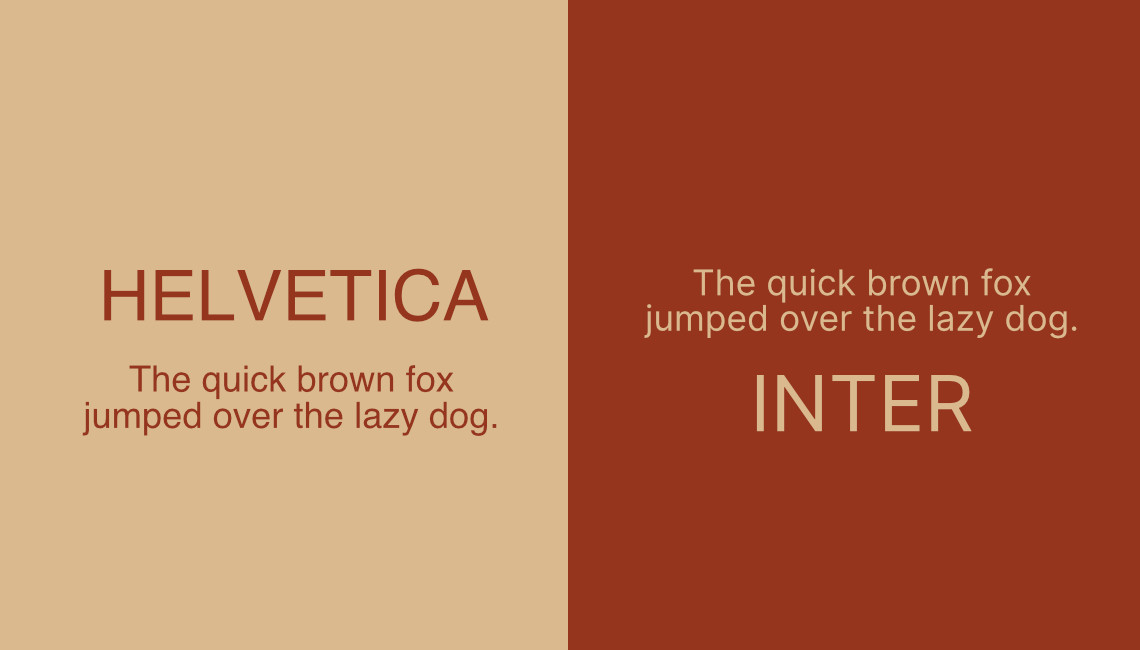 Created by Swiss designers in 1957 who wanted to produce a neutral typeface with no historical connotations. The ultimate modernist font. 
Compact and stylish, Helvetica is one of the most used and famous fonts of all time, especially in print.
Google: Inter
Optimized for viewing on screens, makes it even better than Helvetica for UI design.
10. Verdana (sans)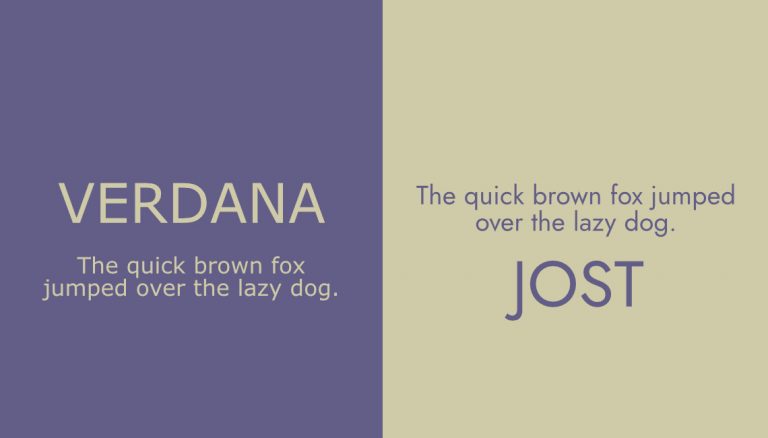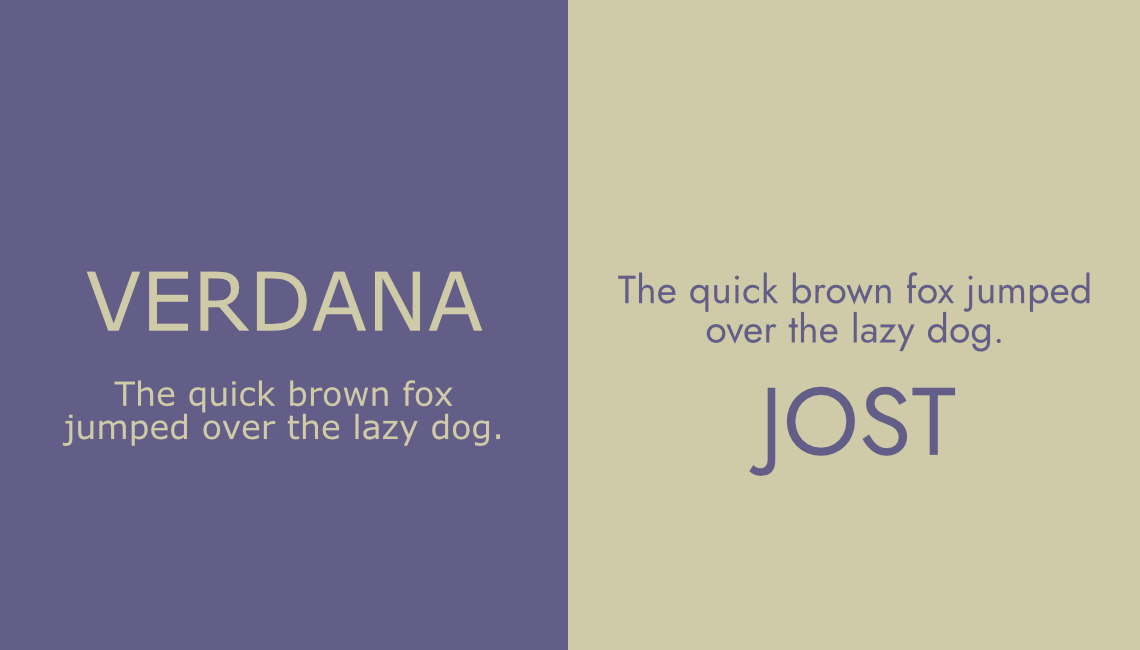 Produced by Microsoft in 1996, Verdana is another famous digital typeface.
With wider spaces between letters and overall larger proportions, Verdana was designed to be easily readable on computer screens, at low resolution, and in small size.
Google: Jost
An original font inspired by 1920s German sans-serifs and a good substitute for Verdana.
11. Cambria (serif)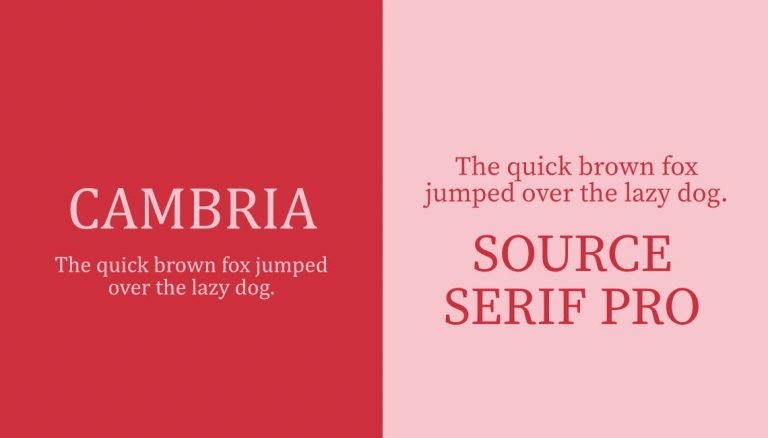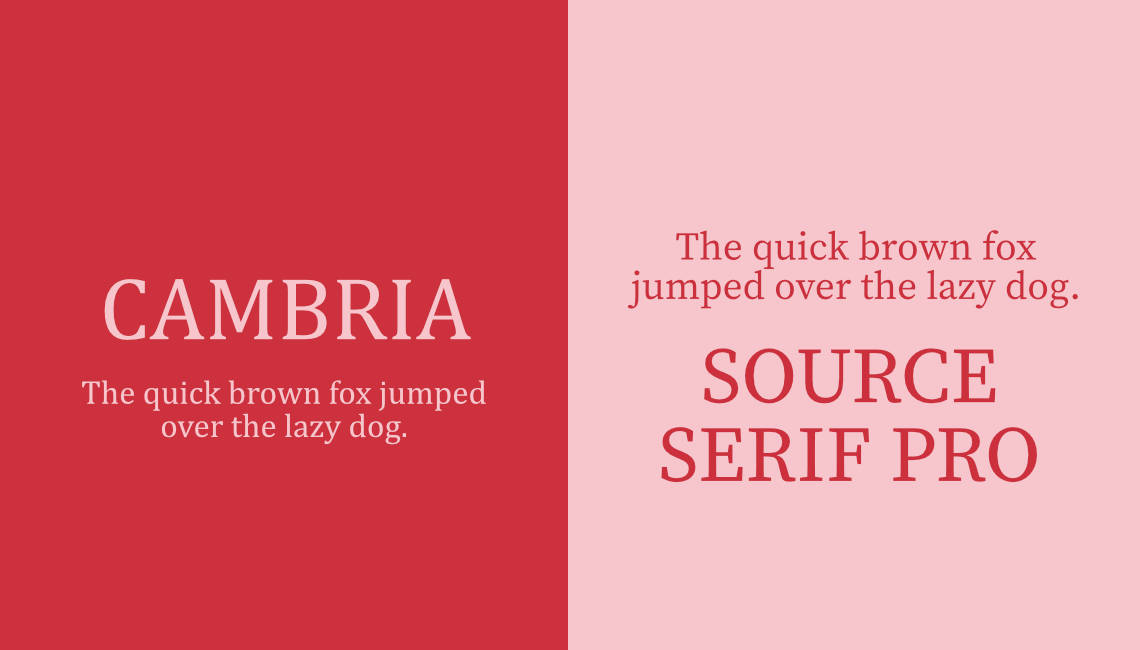 Designed in 2004 and released in 2007 , Cambria is surprisingly new for a Serif font. 
Designed to be readable even when very small, and also on computer screens.
Lacks the charm of older serif fonts but has its place.
Google: Source Serif 
A good alternative to Cambria.
12. Rockwell (slab serif)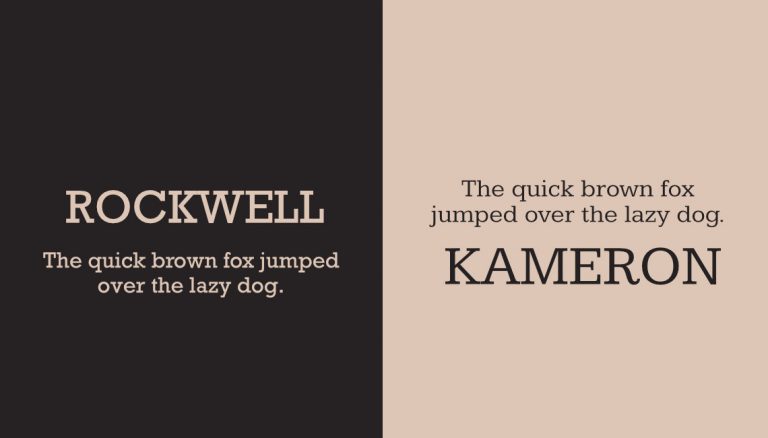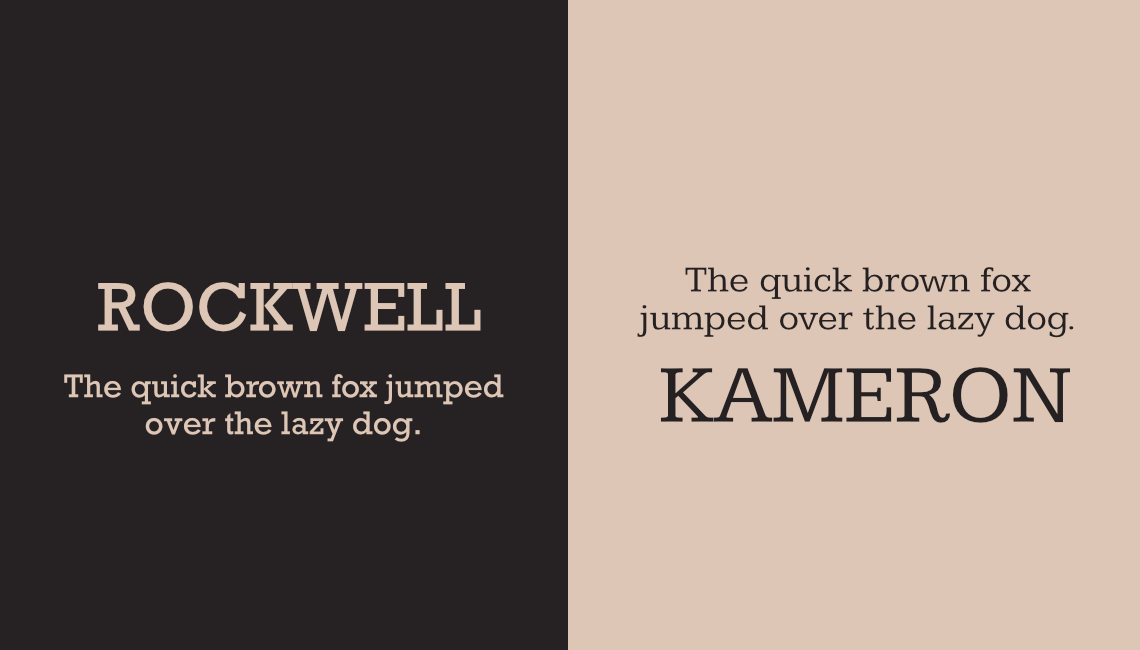 A big, heavy slab-like font created in 1934.
Bold and exciting.
Google: Kameron
Reworked slab font. Letter width is close to Rockwell.
13. Futura (sans)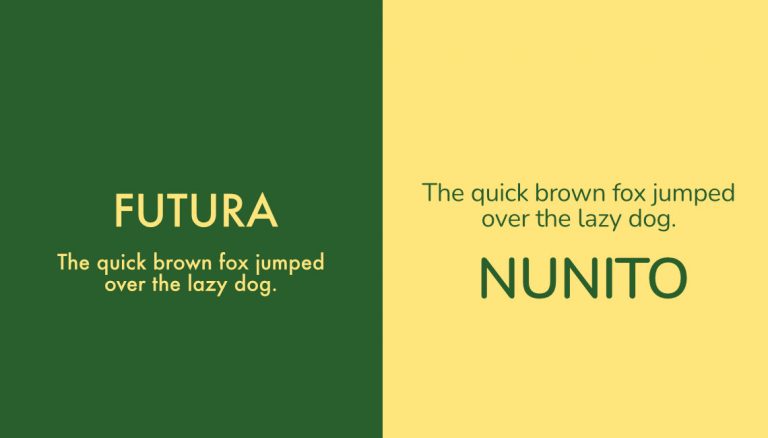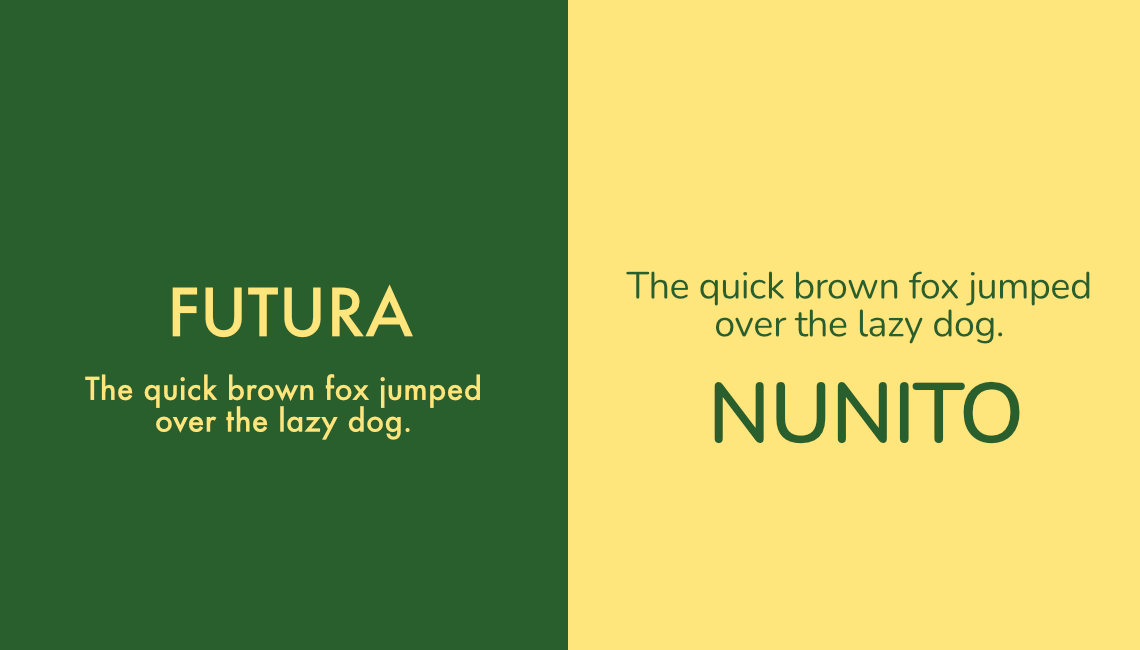 A typeface of efficiency and futurism, designed in ultramodernist Frankfurt in 1927.
The  favourite "auteur" film-maker font, used by the greats such as  Stanley Kubrick, Gaspar Noe, and Wes Anderson.
Google: Nunito
A well balanced alternative.
14. Copperplate Gothic (serif)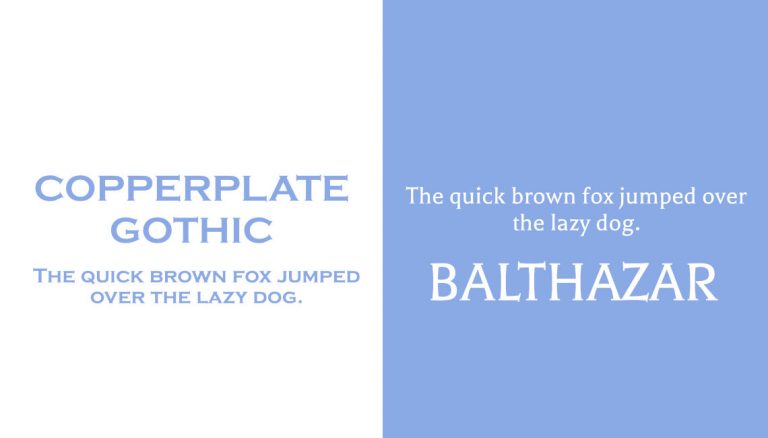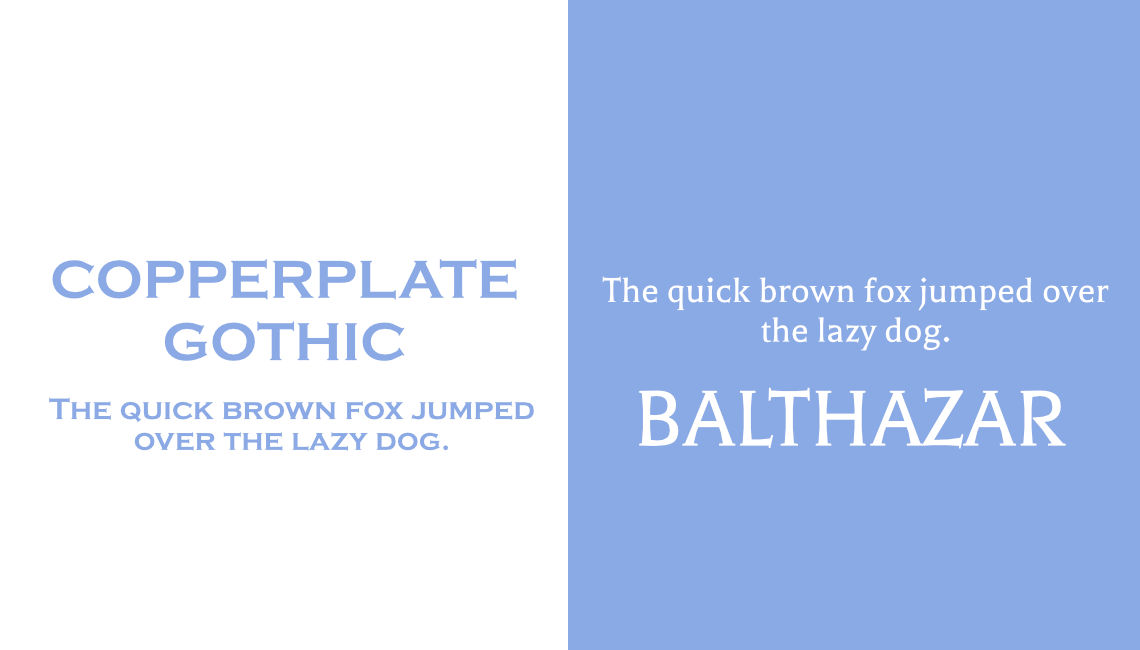 Strongly influenced by copper engravings  and Victorian fonts.
Designed in 1925 by Frederic Goudy, became popular among doctors and lawyers because of its "professional" appearance.
Google: Balthazar
A contemporary serif typeface inspired by bistros and cafes in New York and Paris. Compact look, true to the original Copperplate Gothic design.
15. Comic Sans (sans)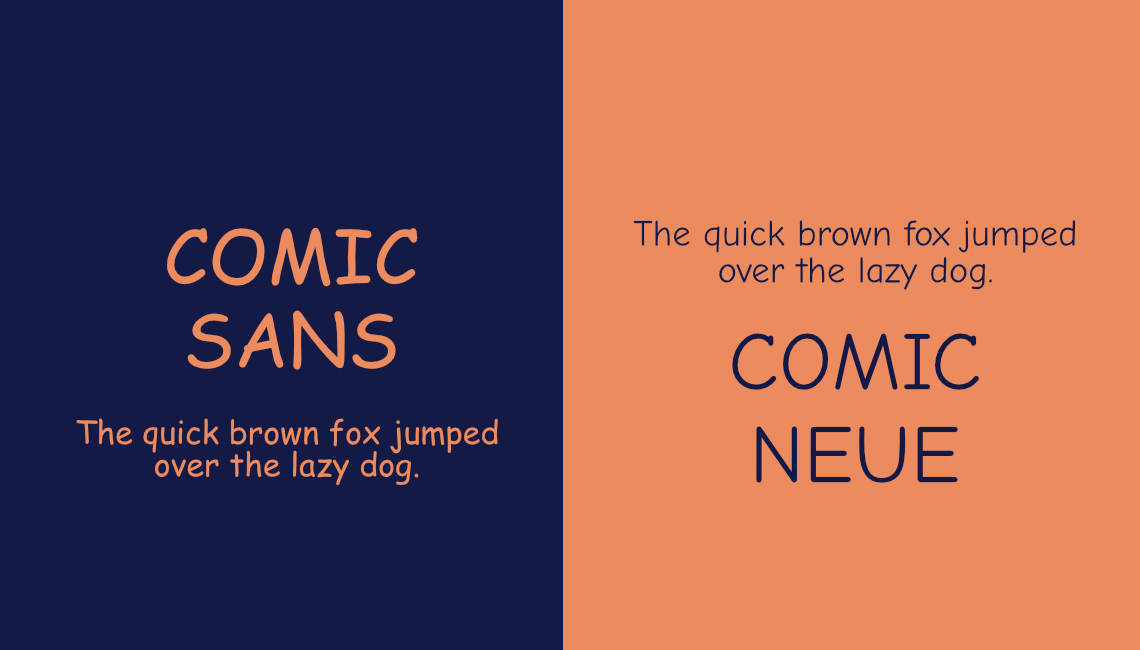 Like Papyrus, Comic Sans is well known because it has been used so much, almost too much.
Inspired by the typeface used in comic books, designed in 1994 and intended  to be used either for "casual" use or for children's materials.
Google: Comic Neue 
Aspires to be the casual script choice for everyone, including the typographically savvy.
An original reinterpretation of the classic.
16. Courier (serif)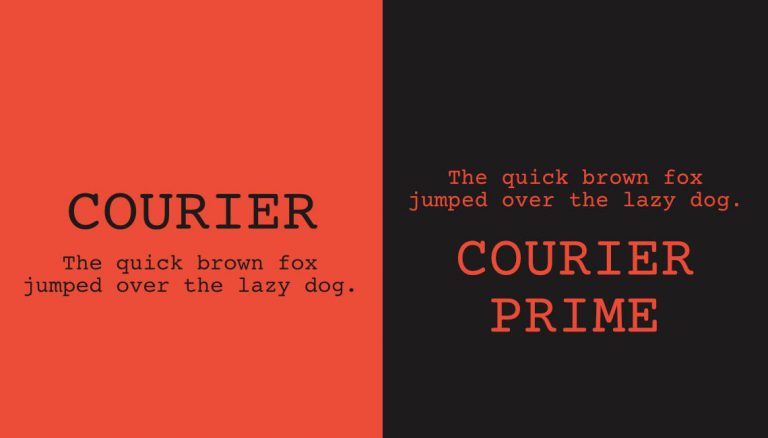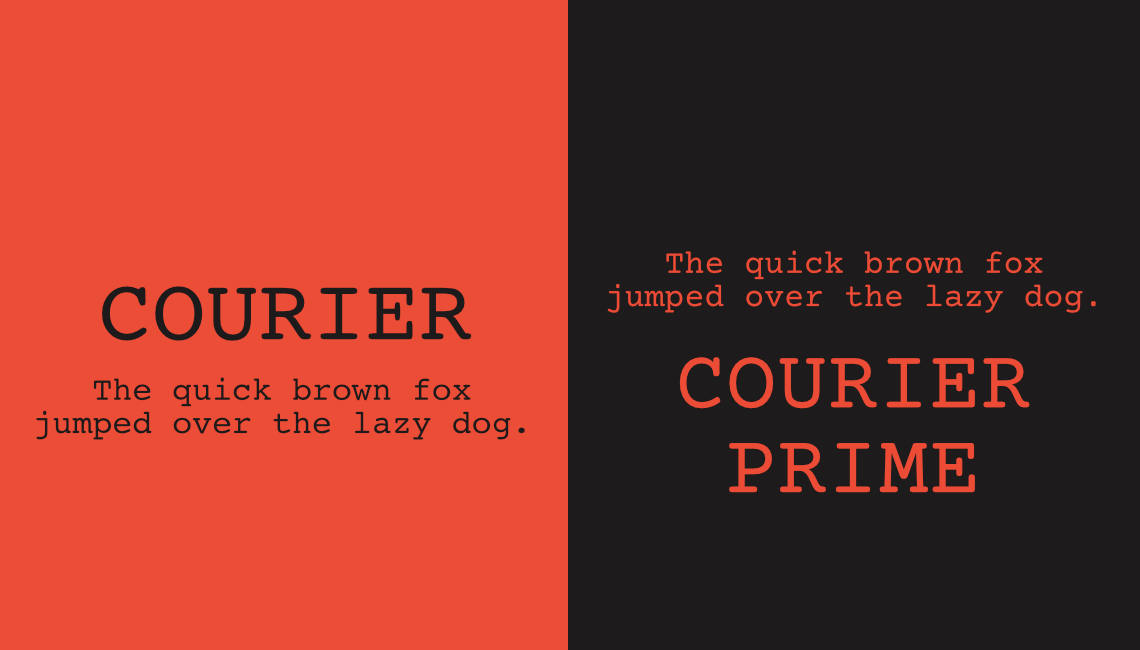 Makes you think of old, typed documents. Originally designed for IBM's typewriters in 1956.
Enjoyed a surprising revival with the rise of coding, thanks to its big punctuation marks and clear letters and symbols.
Google: Courier Prime
More refined than the original, the serifs are crisper and less rounded.
Designed specifically for screenplays. 
17. Olde English (serif)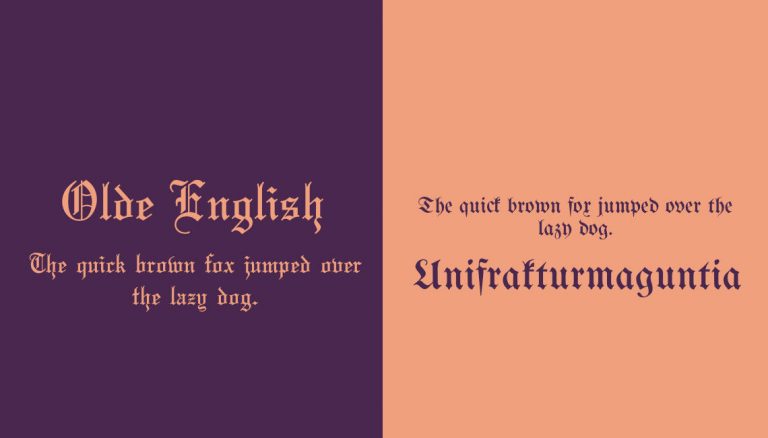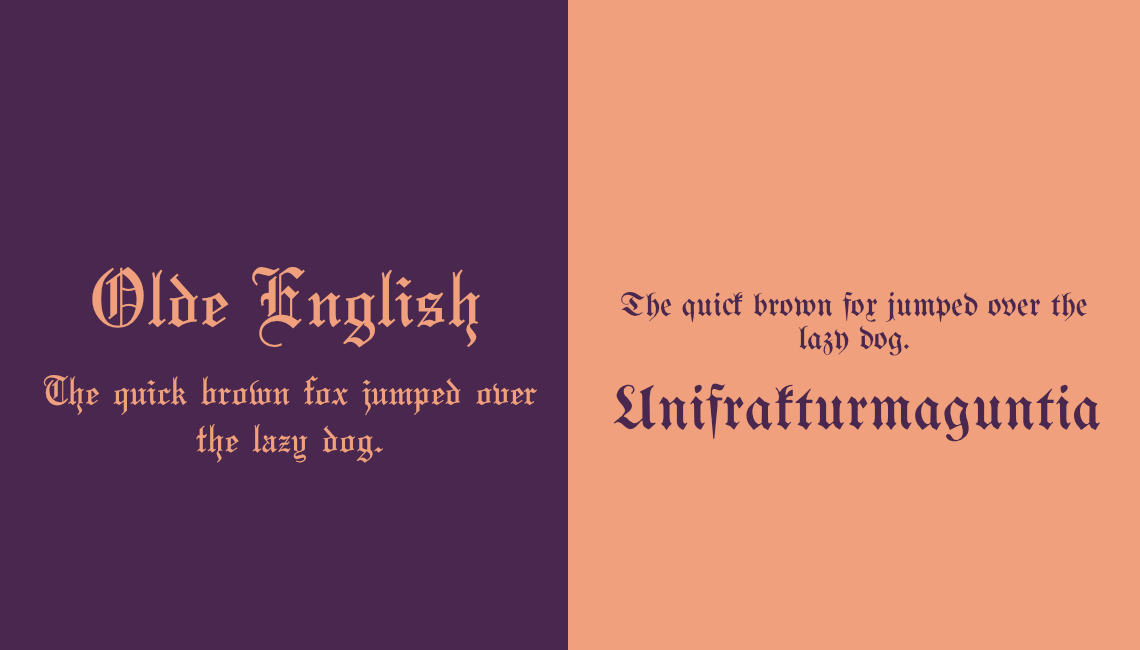 A modern reinterpretation of the "Blackletter" fonts used when the printing press was invented in the 1400s, based on the hand-written calligraphic manuscripts of Gothic monks.
Google: Unifrakturmaguntia 
Traditional design that brings a specific historic gothic feel.
18. Broadway (sans)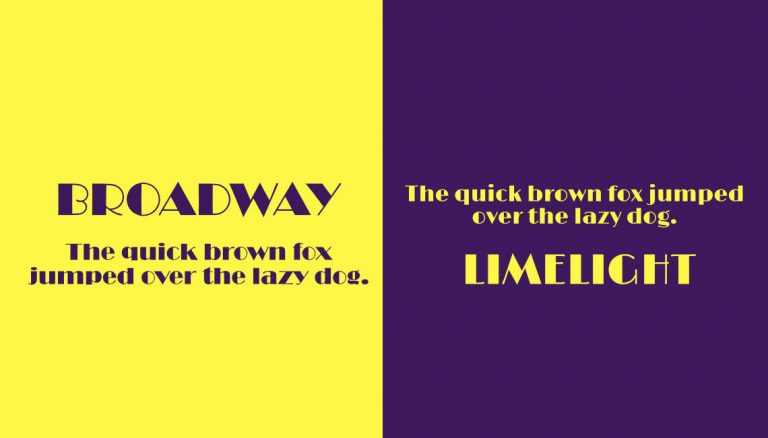 Evokes the atmosphere of the 1920s with its authentic Art Deco vibe.
Highly-stylised and ever-popular Broadway typeface designed in the 1920s.
Google: Limelight
Sensitive version of the classic high contrast art deco style geometric typeface.
19. Brush Script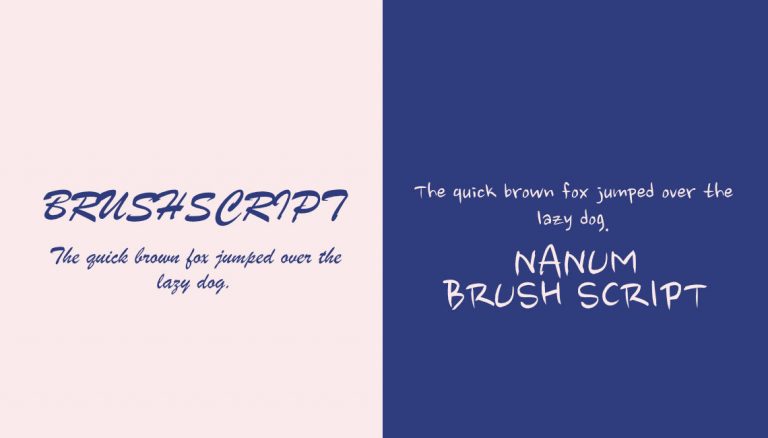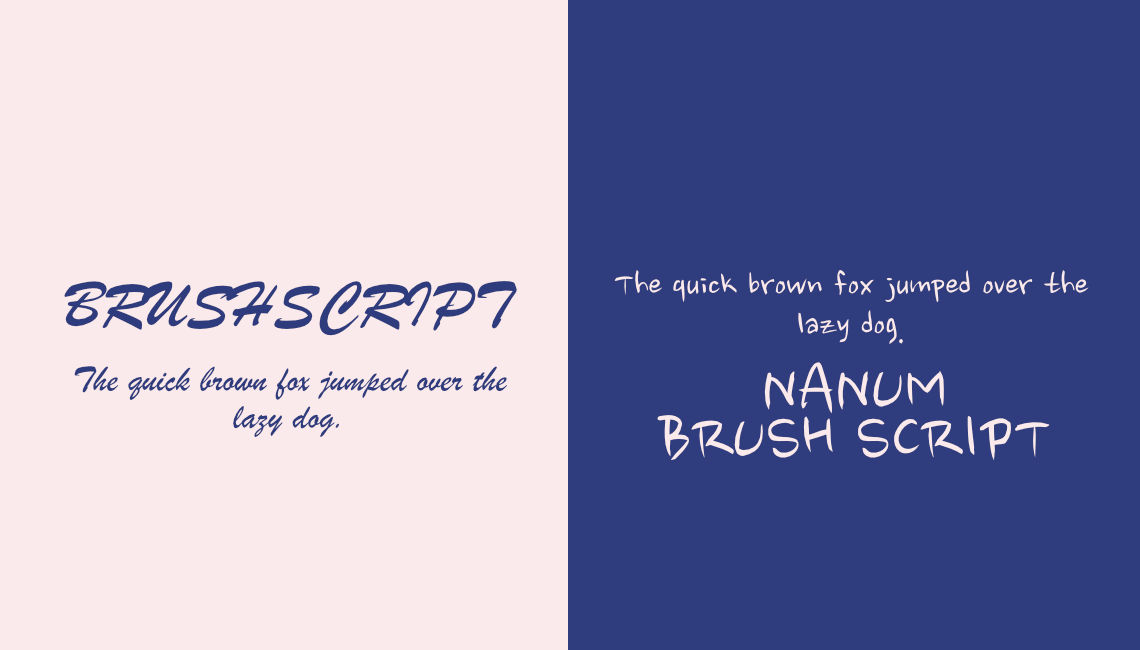 Probably the best-known "casual" typeface after Comic Sans. Designed in 1942 with the obvious intention of imitating hand-written letters.
Fell from favour during the modernist 1950s when fonts like Helvetica were preferred, but remains a popular choice today.
Google: Nanum Brushscript
A contemporary brush script typeface with a warm touch.
20. Jokerman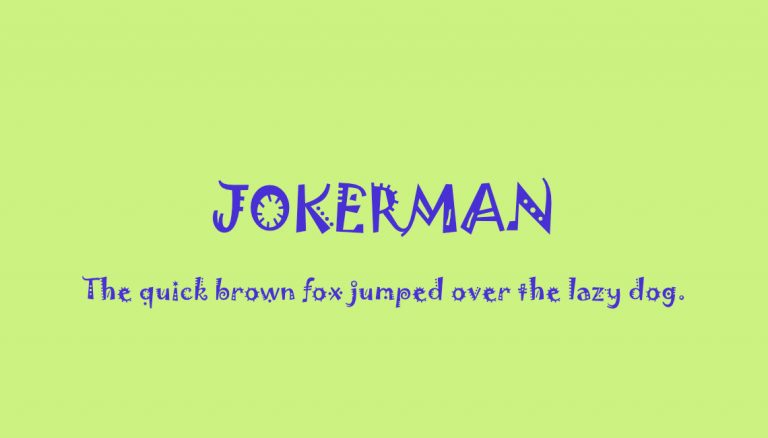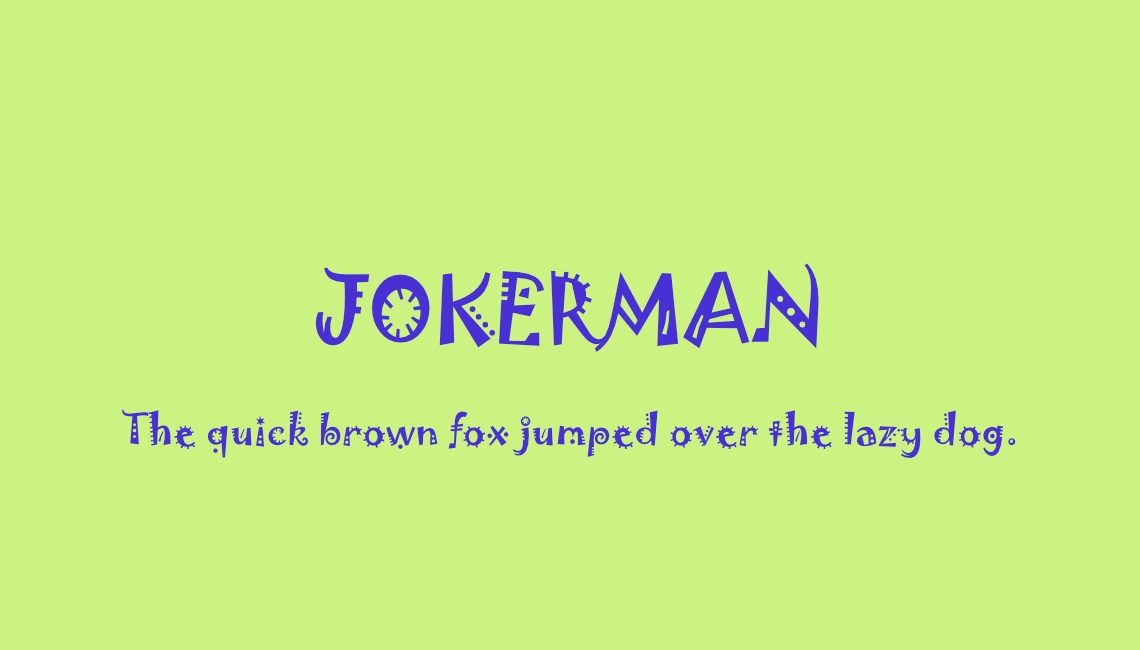 Whimsical design combining dots, spirals and straight lines for light hearted uses.  Wild, energetic and bizarre, Jokerman was designed in 1995 and named after a Bob Dylan song.
Enduringly popular with children.
Google: No real equivalent
19. Chiller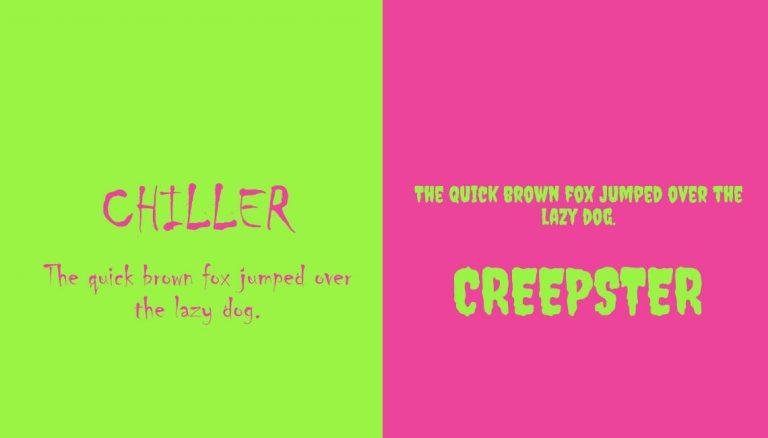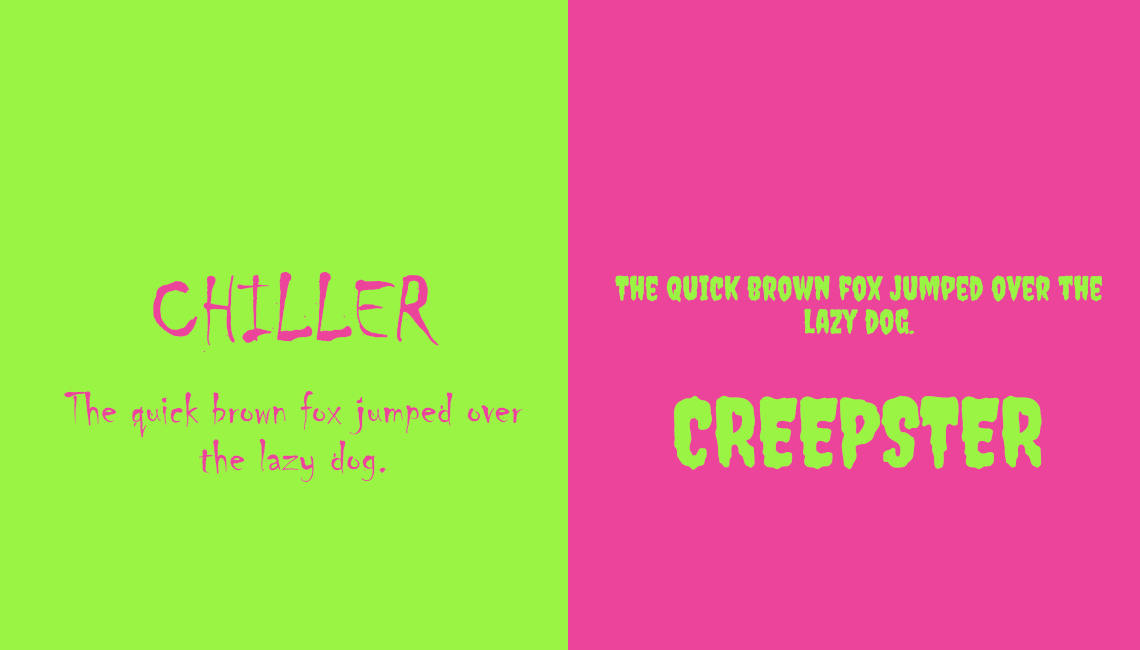 Created by a British designer called Andrew Smith  in 1995. He also created Jokerman.
The ultimate "scary" font used in everything from film posters to video games.
Google: Creepster
A fancy, horror font.
20. Bauhaus (sans)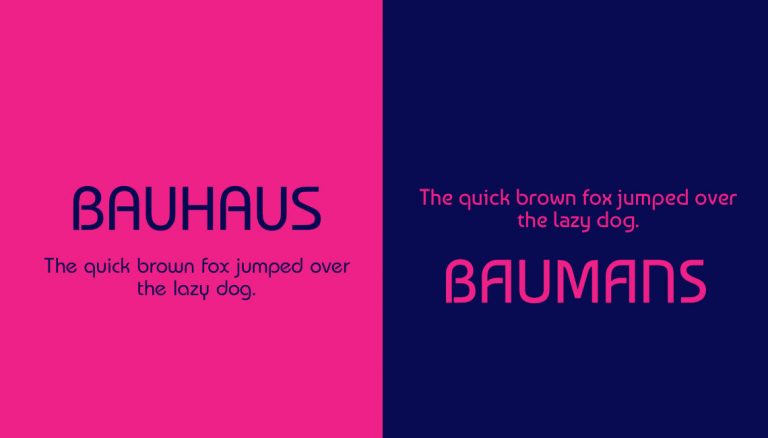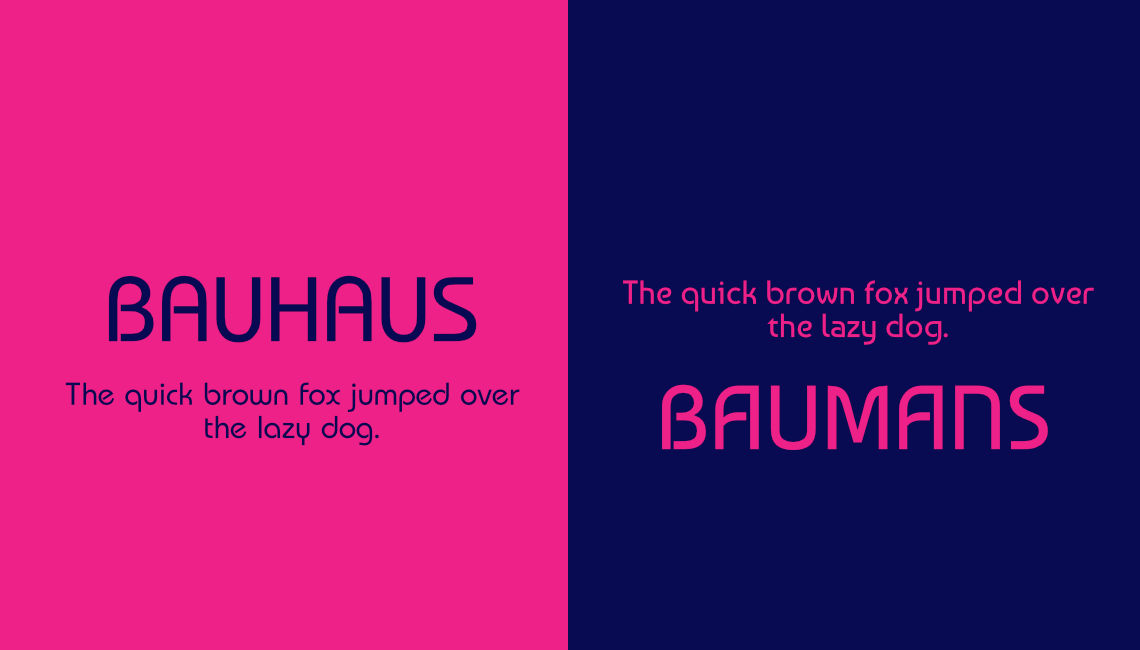 Developed by the eponymous Bauhaus Art School in the 1920s as a utilitarian and  "universal" font  combining aesthetics and functionality. 
Or did it fall a little short of those grandiose ambitions?
Google: Baumans
A geometric typeface used for headlines. Inspired by Bauhaus typefaces and pre-constructivist forms.
Final thoughts…
A  good font can make or break your design, both in print and online. The fonts you select play an important role in reflecting the personality of your site and the tone of what you have to say. So you need to spend time choosing the right font and thinking about the function it is going to play. Better to have fewer, well chosen fonts than to flood your creation with conflicting fonts with different messages.
In the end, it is up to you. Just remember that a font can change your design for better – or for worse!